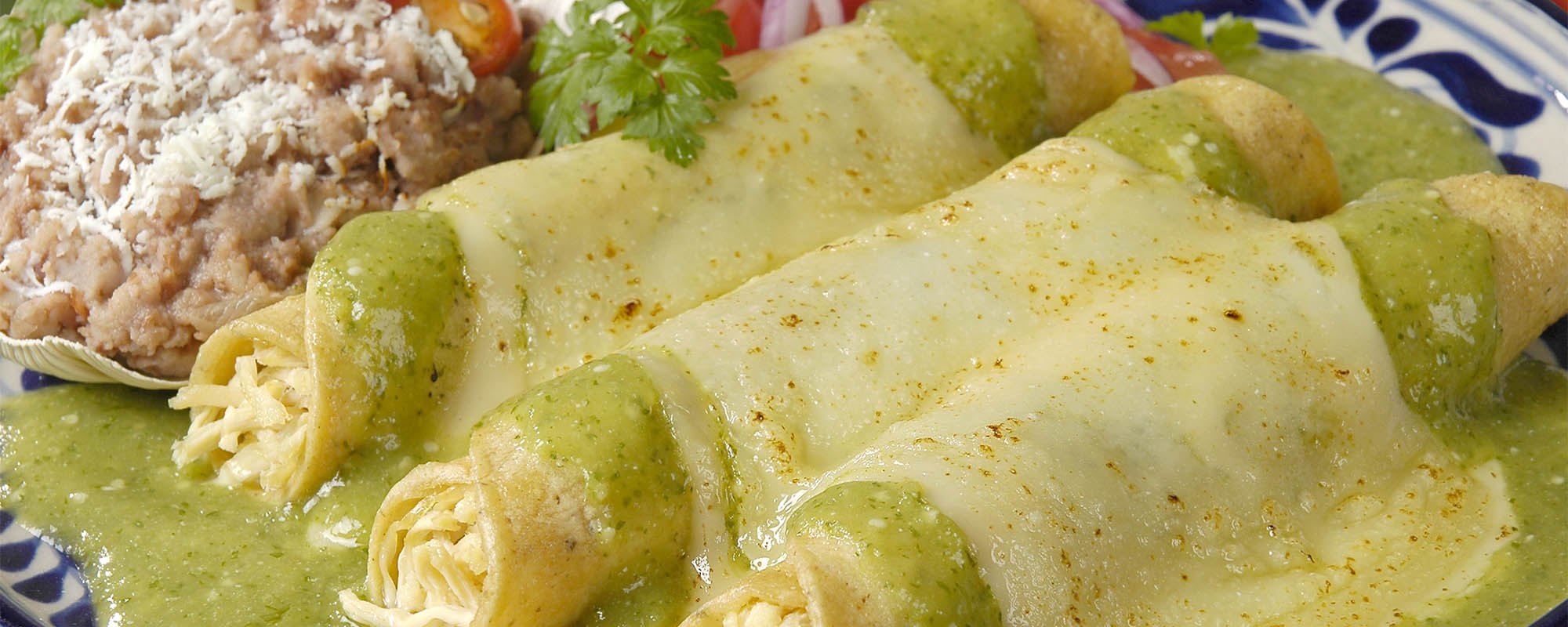 SWISS ENCHILADAS
In Mexico, we have a popular saying: "these are not enchiladas". It is often used when you want to tell someone that something isn't as easy as making enchiladas. That you can quickly prepare this meal by dipping the tortillas into the sauce and topping them with crumbled cheese.
However, for those who don't always have a ready-made salsa at home, it might not be that easy. But with this recipe only you need to have two of the ingredients already prepared and this delicious food is easy to cook, and in less time.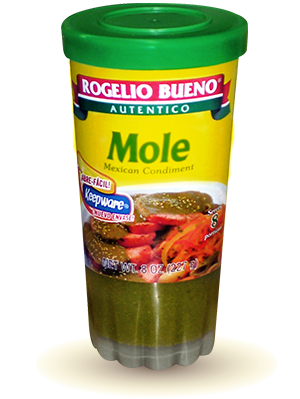 Ingredients:
3 cups of Rogelio Bueno Mole Verde (8.25oz)
¾ cup Mexican cream or sour cream
½ cup chopped cilantro
1 garlic clove, chopped
2 cups shredded rotisserie chicken meat
1 ½ cup shredded Oaxaca or fresh mozzarella cheese
12 corn tortillas
1/2 medium onion, thinly sliced
2 tablespoons vegetable oil for frying
salt & Pepper to taste
Preparation Mode:
Place 1 cup of Rogelio Bueno Mole Verde, Mexican Cream, cilantro and garlic clove in a blender, process until you have a smooth sauce. Mix with the rest of the Rogelio Bueno Mole Verde and set aside.
Heat a skillet over medium heat; warm one tablespoon of oil and warm the tortillas one at a time to soften, giving it just a few seconds per side. Add the rest of the oil as needed. Besides softening them for easy rolling, another reason is that we do this is to keep the tortillas from breaking. Transfer onto a plate covered with paper towels to drain any excess oil. Preheat your oven to 350°F.
Season the chicken with salt and pepper. You can also add garlic powder if you like.
Spread 1/3 of the sauce in a greased 9″ X 12" baking dish. Or individual oven proof plates, if you prefer.
Fill the center of each tortilla with the chicken and roll it up.
Arrange the enchiladas in 1 layer, seam side down.
Cover with the rest of sauce; sprinkle with cheese. Bake 25-30 minutes or until cheese starts to brown. Serve immediately and garnish with onion slices.
← Go Back
---