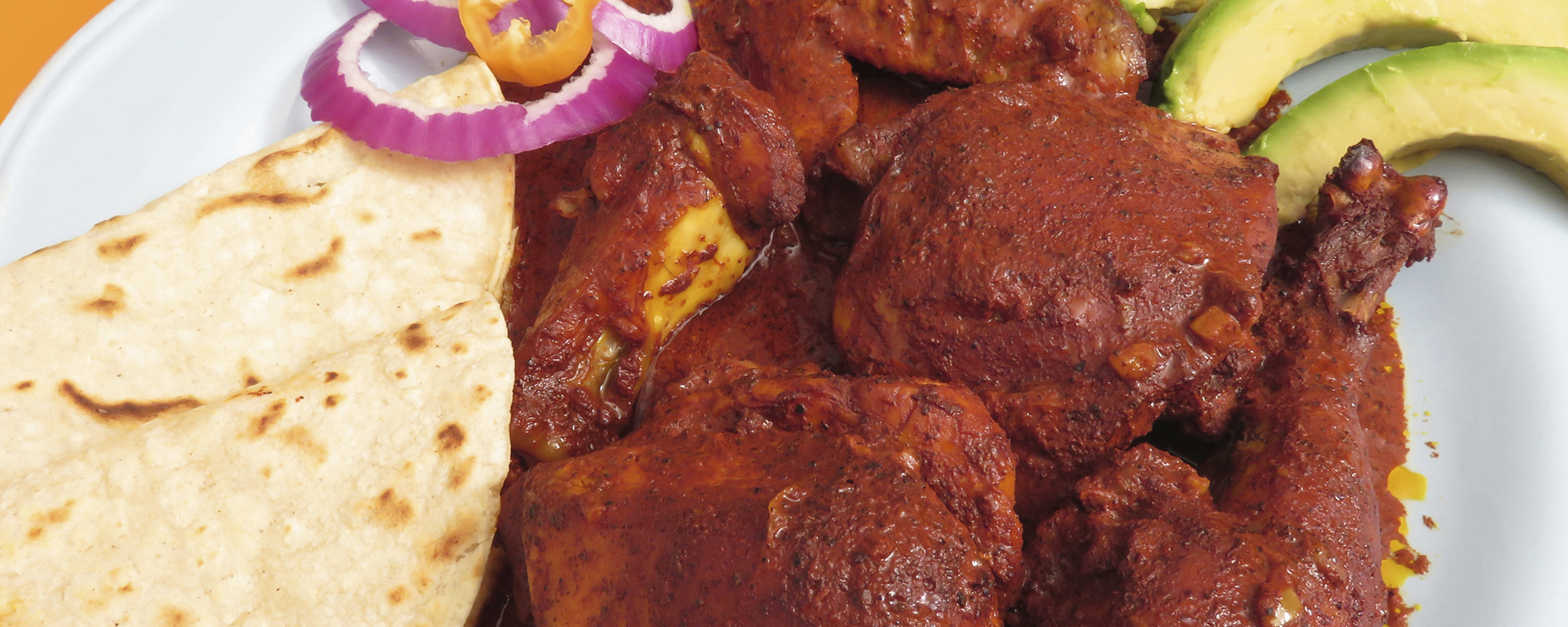 ACHIOTE CHICKEN
Achiote paste is used in Mayan Yucatán kitchen, the most famous dish being cochinita pibil (literally pork cooked in a pit).
Yucatán cooks use sour oranges, called su'uts' pak'áal in the Mayan language, and also known as Seville oranges. The chicken is traditionally served with red onions which have been pickled with salt and lime juice.
Ingredients:
Marinade:
½ brick Achiote Paste
one pack of chicken breast halves (about 5 or 6 halves)
1 tb. olive oil
1 tsp. dried oregano
1 tsp. or more to taste Tapatio sauce
2 tsp. sea salt
several grinds black pepper
1 ½ tb. juice from one lime
2 tb. juice from one lemon
1/3 cup Juice from one orange
1/3 cup Juice from one small grapefruit
Pickled onions:
1 red onion
1 tb. salt
juice from 3 limes
Preparation Mode:
Mix Achiote Paste with olive oil, using a fork to make a smooth paste, then add the juices, oregano and salt, and stir well until no lumps remain.
Trim fat off breast halves and cut each into about 3 pieces, about 3 x 4 inches. Stab the pieces a few times to let the marinade permeate them.
Submerge in marinade so that all sides of the meat are covered. Marinade several hours.
After you put the chicken in the marinade, make the pickled onions. . Slice a red onion thinly.  Put a layer of onions in a ceramic bowl and sprinkle salt over it, and continue to layer with salt, using a total of 1 Tb salt. Squeeze 3 limes over the onions.  Mix with your fingers, and then cover with plastic wrap and set aside to marinate until chicken is cooked.
The onions will soften when pickled. Stir every so often while the onions are pickling. Serve with the chicken.
Grill meat on barbecue over medium flame. (If you're not up for barbecuing, you can place the chicken in a shallow baking pan under the broiler for 15 minutes until they brown)
Garnish with fresh cilantro and serve with pickled onions and fresh tortillas.
← Go Back
---