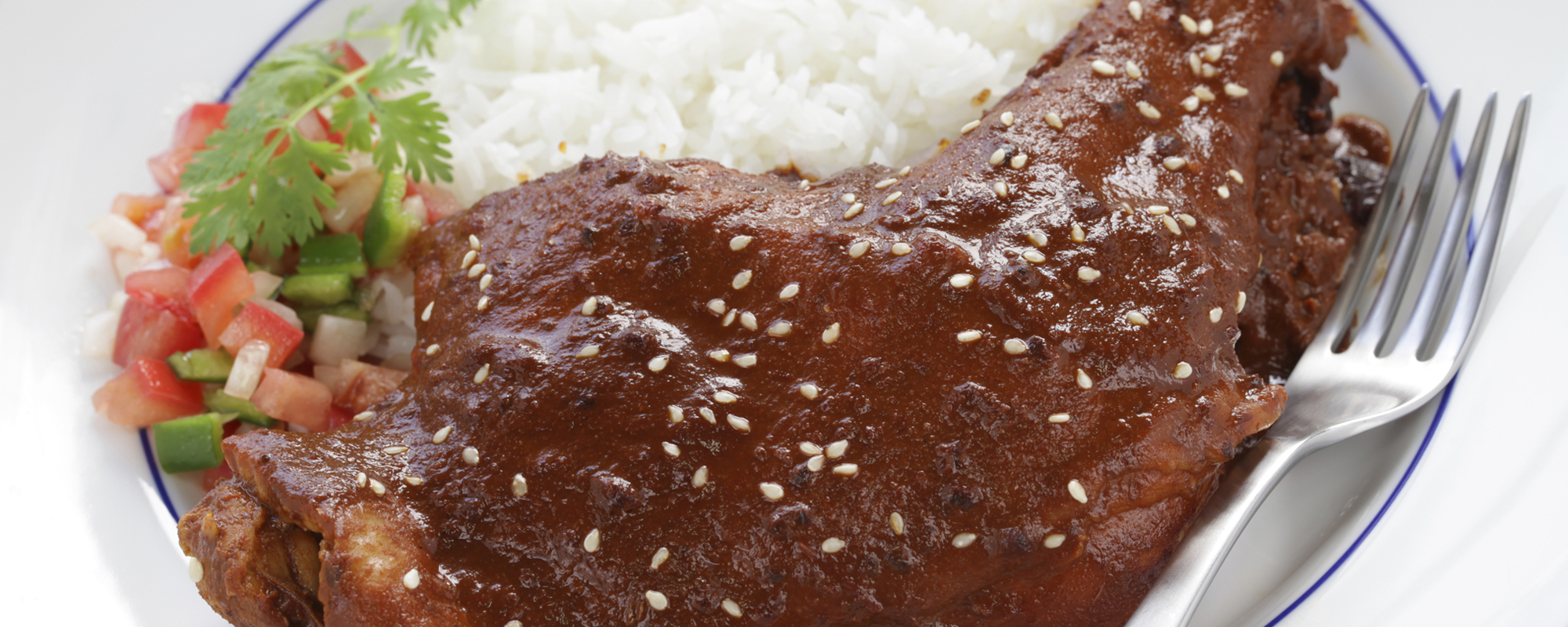 CHICKEN ROGELIO BUENO MOLE
The Chicken Mole sauce is one of the best dishes of our cuisine representing not only in Mexico but in the world culinary scene.
A saucer, unique, tasty and different, like a work of art.
Ingredients: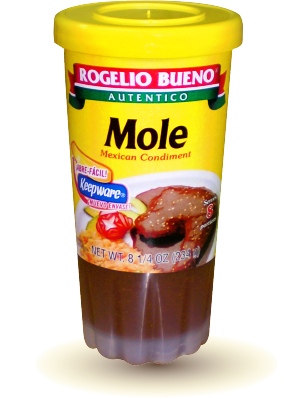 Rogelio Bueno Mole (8.25oz)
Note: Check How to prepare Rogelio Bueno Products.
4 chicken thighs and legs
¼ white onion
1 garlic clove
1 celery stick, cut in pieces
1 small parsley branch
enough water to cook the chicken
Preparation Mode:
Place the chicken, onion, and garlic clove in a stockpot, and cover with water. Bring to a boil on medium high heat, (about 5-6 minutes) skimming off the foam that forms on the surface with a spoon. Reduce heat and add the celery and the parsley branch. Simmer until chicken is cooked through, about 20-25 minutes.
Heat one tablespoon of oil in a large skillet at medium high heat and then carefully pour in the sauce. If needed add more chicken broth to the sauce. Cook for about 5 minutes until it starts to boil, reduce heat to simmer. Stir to avoid the sauce from sticking to the bottom of the skillet.
Remove chicken from the pot to slightly cool and discard parsley, onion, garlic and celery from the broth. Add the chicken to the simmering sauce, season with salt and pepper, and keep simmering for another 5 – 8 minutes to allow all the flavors to combine.
Serve this delicious mole with rice, corn tortillas and enjoy!
Suggestion:
In cooking add a tablet of Mexican chocolate until dissolved.
← Go Back
---